The Circle at Airport Zurich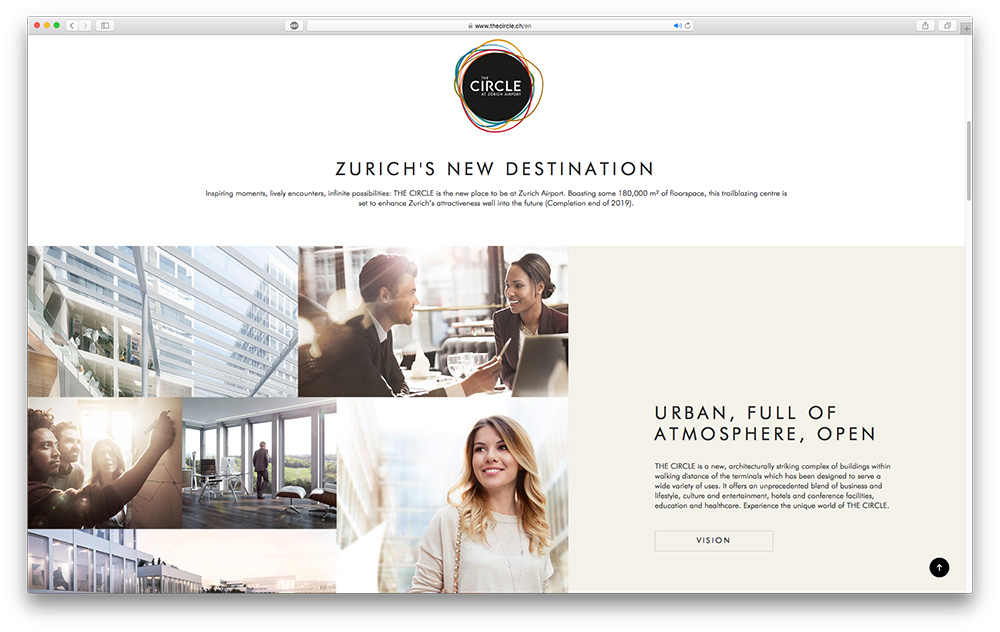 The Circle is a new multi purpose building at the airport Zurich in Switzerland. The multilanguage website has many details and modules - among others a video stage, panorama viewers, svg animations and interactive rental infos. Everything is managable with a Drupal 8 content management system. Custom modules where developed for needed custom functionality in the rental area.
See it in action!
Logo Animation
SVG graphic animated with javascript (you do not always need Aftereffects ;D)
Screen Capture
The internet lives fast, that is why I am getting used to make screen captures.