The Circle at Airport Zurich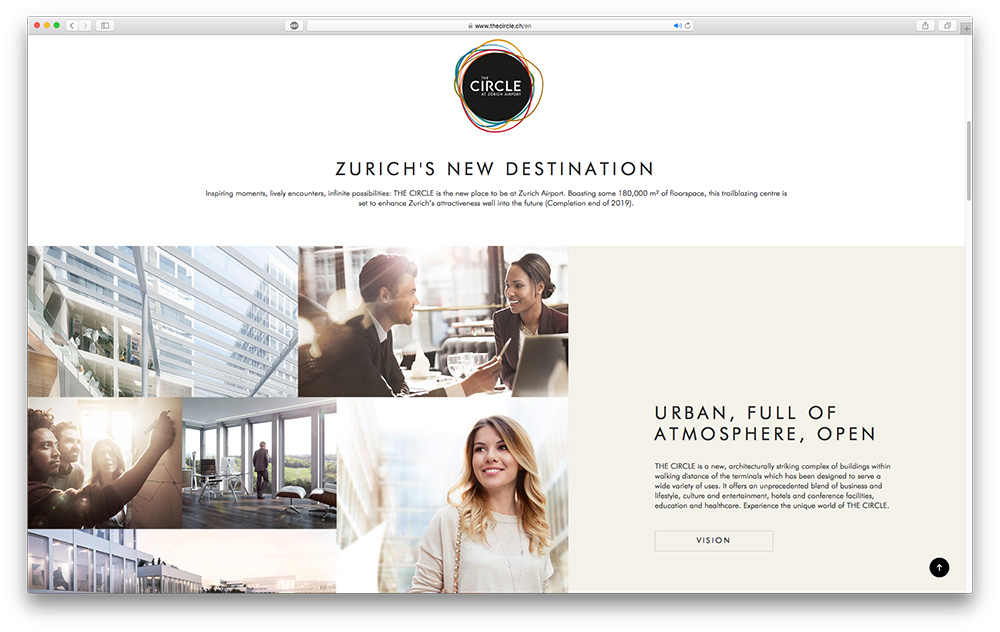 The Circle is a new building at the airport Zurich in Switzerland. The multilanguage website has many details and modules - among others a video stage, panorama viewers, svg animations and interactive rental infos. Everything is managable with a Drupal 8 content management system. Custom modules where developed for needed custom functionality in the rental area.
Logo Animation
SVG graphic animated with javascript (you do not always need Aftereffects ;D)
Screen Capture
The internet lives fast, that is why I am getting used to make screen captures.
---