Vizzdom - macOS System Audio Spectrum and Level Analyzer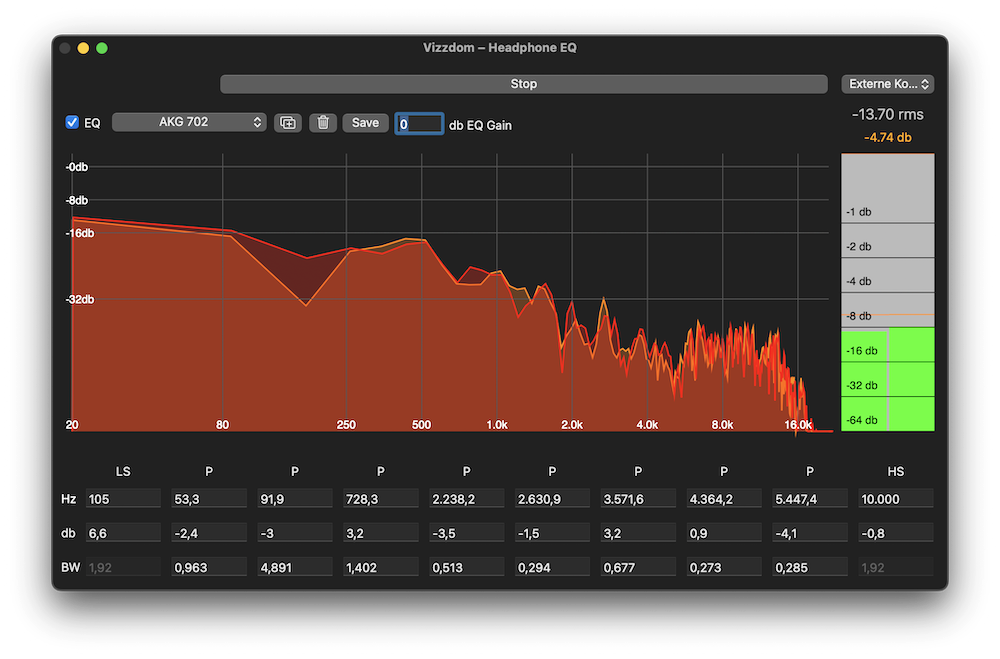 Searching for a tool that lets me inspect the system audio output I could not find any. So I built one and you can download it for free.
What it does
There are of course many spectrum anlayzers as VST or AU plugin and also apps. I wanted a way to analyze the system output, so I customized a userspace device driver that lives in your HAL folder. You can install and uninstall it from the "Setup" menu as shown in the video. You can then select the device as your system output and Vizzdom pipes it through the output you select.
Known issues
When playing music on soundcloud in Safari, there is a problem when the song ends
Also when playing music and quitting an app
if you have an endless looping 'situation', just hit the stop button and start again
Feedback
Your feedback is welcome! Please leave a comment or tweet me @krisdigital!